Improve your
ROI
with scalable
PPC
marketing
Getting Started With That PPC Guy
Active Google Ad management starts by building a campaign around your product or service. We start with doing keyword research and then build out a campaign around your objectives and budget.

On Your Pay-Per-Click Ads

Not reaching the right market?
It's estimated that $37 Billion in marketing is wasted every year due to ​ poor targeting and​ a lack of relevancy. That PPC Guy builds custom audiences and uses customer data to target the right audience.

Produce Quality Content
That PPC Guy helps business owners grow their brand and avoid wasted ad spend through active campaign management powered by audience targeting and a focus on conversions. We're a Google Ads Partner and certifiend in Search, Display, Shopping and Video.
Hear what others have to say.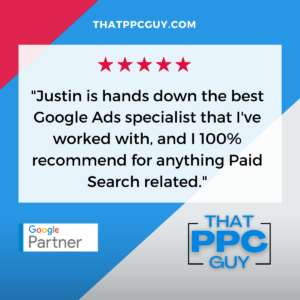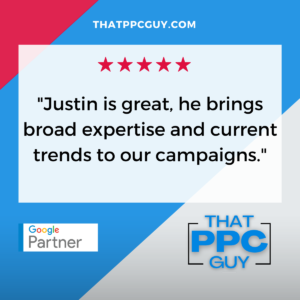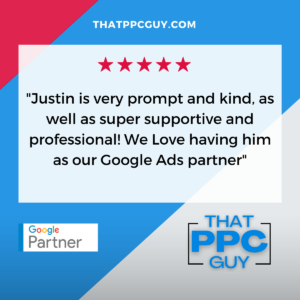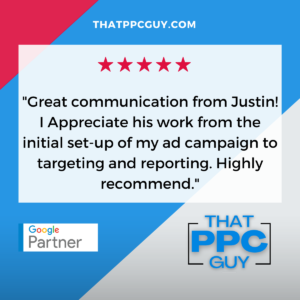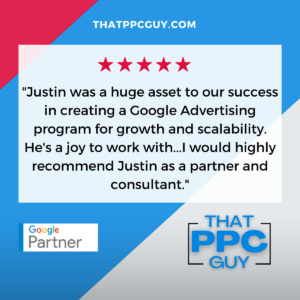 Before starting my own business I managed $2MM in annual ad spend as a Digital Marketing Director at the corporate level and also worked as a paid media specialist at a marketing agency, both in Houston, TX. I took lessons from both experiences, combined them with my ideas and energy, and built That PPC Guy.
I live on 4 acres in beautiful Stilwell, KS with my wife and three kids. We love to travel and as a family we've visited 36 states and 16 National Parks. 
Schedule a discovery call with That PPC Guy!