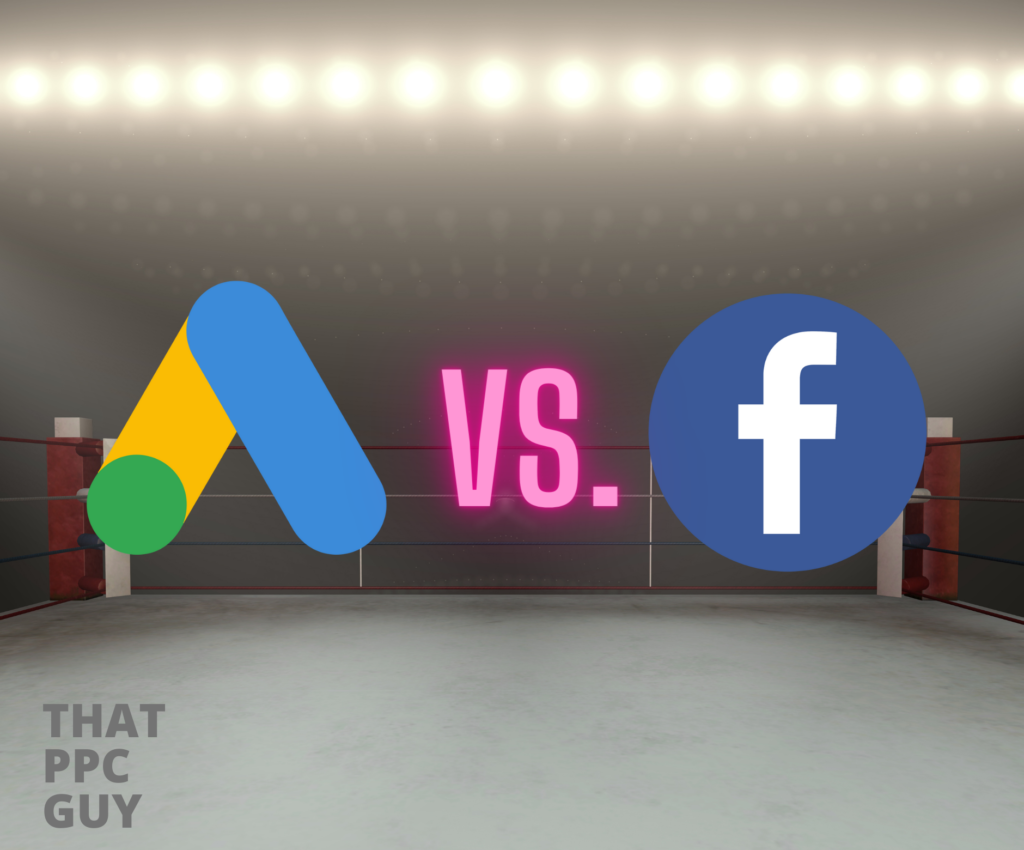 Understanding the pros and cons of Google Ads and Facebook Ads will help you determine which is best for your business. Both platforms offer different benefits, which you'll have to size up against your needs. Many small businesses now are looking to maximize their digital space, and an effective marketing strategy is one way to do it.
To compare the two platforms, here are some basic information:
A Look at Google Ads vs. Facebook Ads
Google and Facebook are two of the main participants in pay-per-click advertising, otherwise known as PPC. They have several similarities, but what you want to focus on are the significant differences between the two. Their distinctions are what will determine which platform is best for you.
As an advertising platform, Google shows product ads to users who type in a specific keyword, phrase, or sentence for that product. If they don't search for it, the platform won't bother showing it. On the other hand, Facebook prioritizes brand awareness by showing ads based on their users' preferences. Their algorithm is highly dependent on what a Facebook user interacts with on the platform.
In other words, Google prioritizes consent while Facebook strives to boost brand awareness.
Based on your business needs, you might find it more cost-effective to use Facebook as an
advertising platform than Google, or it could be the other way around.
ROIs from Google and Facebook Ads
Of course, as a business owner, you'll want to know the potential ROI you're going to get from both platforms. Every investment you make should be worth it, so take a look at the statistics.
Facebook Ads have an average cost per click of about 56 percent less than Google ads. It's all
thanks to Facebook's strategy to generate ads based on user activity. Because of the data the
social media platform collects, customers have often been impressed by the accuracy of
Facebook's ad suggestions.
With that being said, it's worth considering that Facebook's click-through rate is generally lower than Google's, with the conversion rate chalking up to 9 percent on Facebook's end while Google's click-through rate comes up at 3 percent. A reasonable click-through rate for
Facebook should be between 2 to 5 percent.
Other Factors to Consider When Picking a Platform
Aside from looking at the numbers and the two platform's marketing strategies, there are other factors you should think about when you're choosing where you should put up your ads. First, determine the audience you want to target. You need to know who you want to market your products towards because this is the core of effective marketing.
The second factor to look into is your budget. Marketing doesn't come cheap and, when you're running a business, you must make sure you're putting your money in the right place. The platform you choose should significantly impact your customer acquisition costs.
Lastly, you should consider the audiences these two platforms have. Both Facebook and
Google have a sizable user base, with Google processing over 3.5 billion searches every day
while Facebook has consistently been labeled as the most popular social networking site on the internet. Both can offer a wide range of potential customers.
It's important not to be too hasty when it comes to choosing your marketing platform. Effective marketing strategies consist of careful planning and deliberation, so you'll want to weigh all your options. If you're unsure about your decision, you can always consult a professional.
That PPC Guy aims to help business owners like you grow your company and avoid wasted ad spend. If you need assistance weighing the pros and cons of Facebook and Google ads,